6 Best link shorteners for WordPress [Pros & Cons]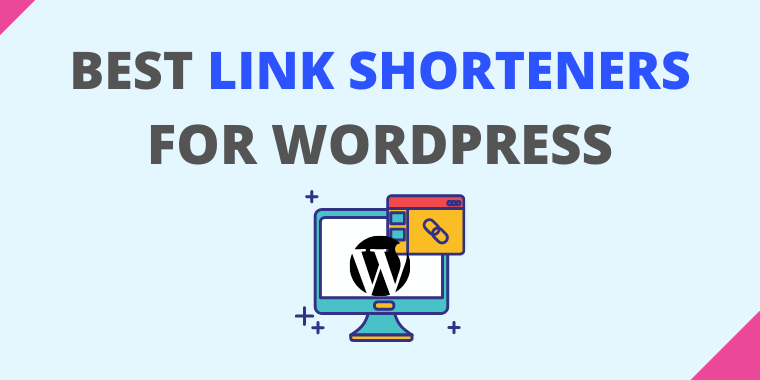 Are you looking for the best link shortener for WordPress? In this post, we are going to introduce six great WordPress URL shortener plugins and websites. This list contains free and paid link shortener apps with the pros and cons of each service.
Link shorteners make your links look pretty, and you can easily share your short links wherever you need with or without your branded domain. Shorten links come with some additional advantages other than ease of sharing, like analyze clicks, add UTM tags.
What are Link shorteners?
URL shorteners are apps, typically web apps or plugins, that take a long URL and shrink it down to fewer characters.
Link shorteners are often used by bloggers and affiliate marketers to track and manipulate their links, with features like click analytics, UTM parameter, and retargeting. We use Rebrandly as our link shortener.
Here's an example use of the tracking feature. Suppose you are posting a new blog post, and you are going to send a newsletter to your subscribers, and you are going to post it on social media. Then, what is the easiest way to find out how many users clicked the link on the newsletter and how many visitors clicked your social posts? Of course, you can use Google analytics or analytics of your email marketing platform. But, what if you create two shorten links instead ?. Easy-peasy!
Most of the URL shortener apps provide a detailed overview of your links which include referral URLs. That means you don't even need to create two shorten links. ?
Best URL shorteners for WordPress
Here are our top picks of the best link shorteners for WordPress. This link includes both WordPress plugins and third-party solutions.
1. Pretty links – The best WordPress link shortener plugin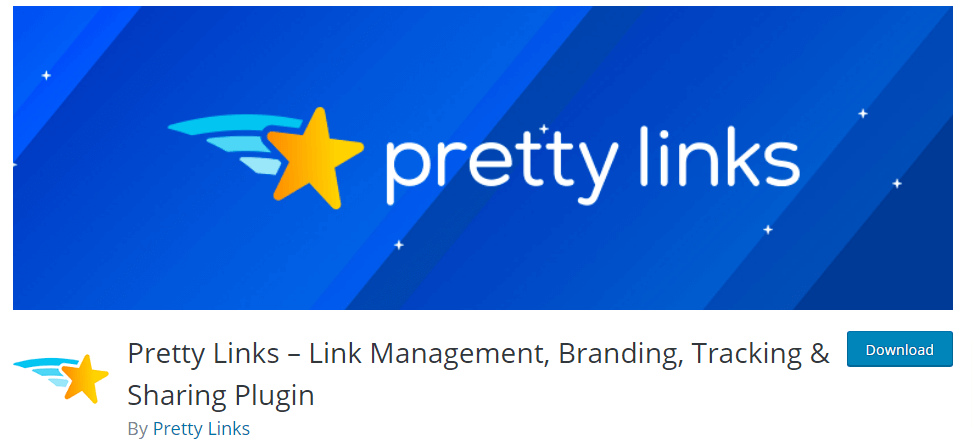 Hands down, Pretty Links, is one of the best link shortening plugins for WordPress. Pretty Links helps you shrink, beautify, track, manage and share any URL on or off your WordPress website.
Links are entirely customizable, and you can manage all your links inside your WordPress admin panel.
Pros
Easy configurations
Link tracking
Link reporting
Can send custom parameters
Exclude IP Addresses from Stats
Select Temporary (302 or 307) or Permanent (301) redirection
Cookie-based system for tracking system
Turn tracking on / off on each link
Cons
The free version does not have some analytic features.
Use your website resource.
Price: 79/yr, 99/yr, 149/yr
The free URL shortener version is more than enough for most users.
2. Rebrandly – The best third-party link shortener

Rebrandly is our top pick on for third-party solutions. Rebrandly is an industry-leading link management platform to brand, track and share short URLs using a custom domain name. Yes, that's right. Rebrandly allows you to use custom domain names to your shorten links for free.
Pros
Custom domain support
Advanced reporting
Destination URL updating
UTM builder
Link history
Link with emojis
Link QR codes
Parameter forwarding
50+ app integrations
API access
Mobile app and browser extension
GDPR privacy
Cons
The free version is limited to 500 active links and 5000 tracks per month
Bulk actions are not available in the free version
Price: Free – $24/mo, $58/mo, $416/mo
The free plan is excellent for small to medium businesses. You can use Pretty Links along with Rebrandly to get the most out of both. For example, we use Pretty Links in our newsletter links, and we use Rebrandly links when sharing links on social media.
3. Affiliate Links – WordPress plugin for Affiliates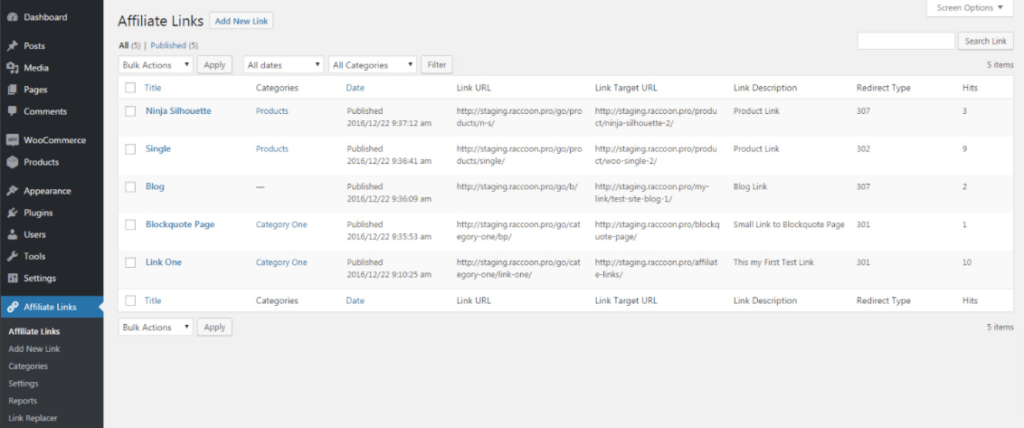 Affiliate Links is a premium WordPress plugin that allows you to mask any URL to create and shorten any internal or external links. This plugin will help mask partner links to affiliate websites. Better suited for affiliate marketers.
Pros
Native WordPress plugin
Link click reporting
Conditional redirects
Google analytics support
Easy configuration
Link prefixes
Low price compared to other WordPress plugins
Cons
No free version
Use your website resource
Price: $25/yr
Affiliate Links plugin is well suited for affiliate links heavy websites. In addition, you can add a prefix to your short links. The most common shorted link prefixes are out and go.
4. Short.io – The best value and features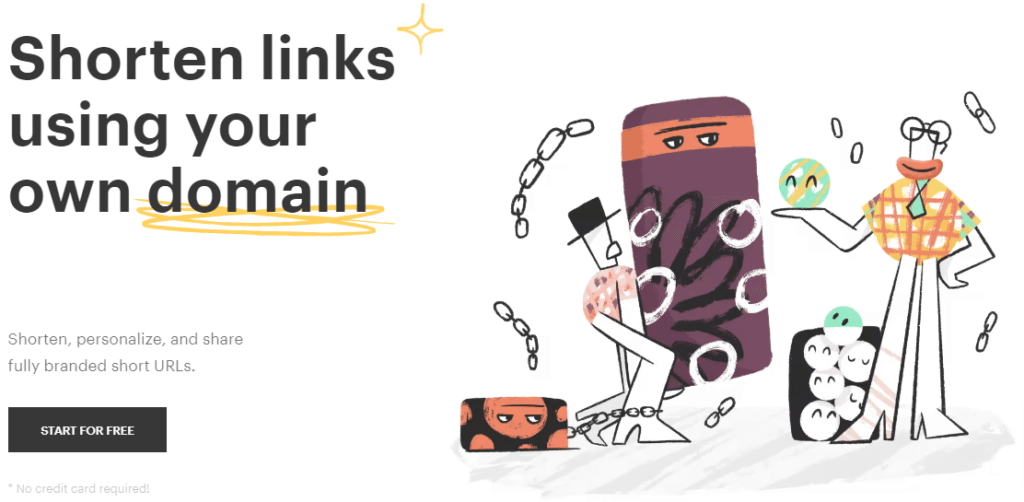 Short.io is packed with features, and most importantly, they offer most of the features with the free plan.
Short.io enables you to target visitors in different locations or using different devices and send them to a different link. This is useful if you want to make sure iOS users and Android users see the correct app download link or promote affiliate links. You can redirect visitors depending on their countries.
Pros
Custom domain support (free plan)
1,000 free link creations
50,000 links tracks (Unlimited on paid plans)
Destination URL updating
UTM builder
Mobile links
Password-protected links
QR code
API access
SSL (by Let's Encrypt)
Tags for link management
404 redirect
GDPR privacy
Cheaper than Rebrandly
Cons
Price: Free – $20/mo, $50/mo, $150/mo
Short.io provides a fantastic feature set even for the free plan. Short.io is the best alternative to the Rebrandly URL shortener. We might consider switching to Short.io from Rebrandly in the future.
5. TinyURL – The best choice for quick, anonymous links

TinyURL is 100% free, and you can create an unlimited number of pretty links. Although you don't need an account to use TinyURL, you can see a history of all your shortened links if you sign up for one. You can also subscribe to a paid plan if you want features like tracking and analytics, branded domains, and the ability to edit where each TinyURL goes.
Pros
Unlimited shortened links
Paid plans are cheap compared to competitors.
Ease of use
Cons
The paid plan required for the custom domains
Links are not super short.
Basic reporting (only 30 days history on the free plan)
Price: Free – $9.99/mo, $99.99/mo
In our opinion, if you need to create a quick shortened link, TinyURL is the best option for you.
6. Bit.ly – Good choice for quick links

Bitly is a direct competitor of our best third-party link shortener service Rebrandlly. Unlike Rebrandly, Bitly comes with a WordPress plugin that is easy to install and much easier to use. The biggest issue with Bitly is they do not allow you to edit your destination URLs once you create them.
Pros
WordPress integration
1000 link creations per month
Unlimited click tracking
Link tags (help to organize your links)
Web, Mobile apps
API access
Cons
In the free plan, destination links are not editable.
You have to pay $199/mo to get the UTM builder
Paid plans are expensive.
Price: Free – $29/mo, $199/mo
Bitly is the best URL shortener for large businesses looking to brand and track links. But, when it comes to small to medium businesses, you can find better alternatives. However, if you need to create a quick shortened link, Bitly is a great option.
Conclusion
Pretty link is the best WordPress plugin for link shortening, and Rebrandly is the best web service for link shortening, followed by Short.io. We do not want to stress our server and WordPress process with hundreds of short links and requests. As a practice, we create the most permanent shortened links on Pretty links, and other shortened links go through Rebrandly.