WordPress speed optimization
We will boost your WordPress website speed and performance with our all-in-one WordPress speed optimization service. Special offer for Speed Optimization Packages: Up to 50% OFF
Minification
Image optimization
Leverage browser caching
Enable compression
Server-side cache implementation
Database optimization
1 year after service support
And more...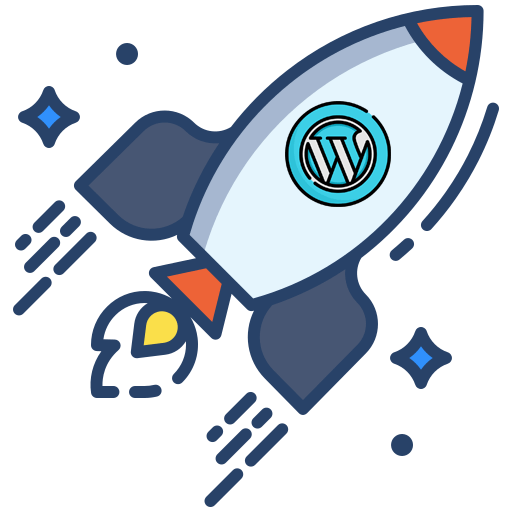 WordPress Site Speed
Why it's important?
User-experience
No matter how aesthetically appealing your site is; if it is sluggish the visitors find it annoying to move around and will eventually abandon it for a better alternative.
Better Search Engine Ranking
Google's Page Experience is a search engine ranking factor which means it can affect the ranking of your website. It includes Core Web Vitals, mobile-friendliness, HTTPS, safe browsing, etc.
More Website Conversions
Customers visit more than one page on your site before making a purchase or a conversion, so there's an increased chance of conversions if the all page loads quickly.
Less Bounce Rate, More Traffic
A faster website attracts more traffic than a slow loading site. Visitors will frequently revisit and spend more time browsing faster websites. It leads to reduce bounce rate.
Better Usability For Mobile Traffic
Mobile traffic has increased 222% in the last 7 years and more than 52% of the users surf the internet from mobile devices. Google expects the webpage should load in under 5 seconds on 3G and faster on 4G networks.
Scalability & Availability
A slow website always bloats the server hence, the website is incapable of serving users' requests. As a side effect website scaling is mostly impossible due to the lack of server resources.
WordPress Speed Optimization Pricing
Package features
Feel free to contact us if you need any assistance.
14 days money back guarantee included
Swift
Booster
Turbo
Place Order
Place Order
Place Order
One-time

$50

$150 20% OFF

$120

$250 30% OFF

$175

Core Features
Full site backup

ⅈ

We take a full site backup before we do optimizations.

After service
1 month
3 months
6 months
Minification

ⅈ

HTML, CSS and Javascript minification

Reduce HTTP requests

ⅈ

Combining necessary files

Safely defer & async scripts

ⅈ

Only the necessary scripts.

Leverage browser caching
Reduce render blocking
Image optimization

ⅈ

Webp image conversion is available on request

Lazy loading

ⅈ

Images, videos and iframes

Premium caching plugin

value $39.99/yr

value $39.99/yr

value $39.99/yr
Remove unused CSS
–
Enable compression

ⅈ

Gzip/Brotli depending on your host support.

–
Delay javascript execution

ⅈ

Delay javascript execution until a user event like mouse move or click.

–
HTTPS implementation (optional)

ⅈ

We do not cover the cost of the SSL certificate.

–
CDN Configuration

ⅈ

Cloudflare has a free plan. BunnyCDN check pricing

here

Free plugin
Free plugin
BunnyCDN (Paid) pricing
Cloudflare CDN (Free)
BunnyCDN (Paid) pricing
Server-side caching

ⅈ

We will configure redis, memcache, opcache on your server/host. Your host/server must support these technologies.

OpCache
Memcache
OpCache
Redis
Memcache
OpCache
PHP tuneup

ⅈ

Configure your PHP version to the optimal performance.

–
Basic
Advanced
Database optimization

ⅈ

Optimize your database queries.

–
–
Anti-heartbeat Setup

ⅈ

WordPress Heartbeat API can start sending excessive requests to your server which can lead to high CPU usage.

–
–
Host/Server optimization

ⅈ

Optimize your host/server environment.

–
–
Addons
Database cleanup

ⅈ

Remove unwanted data records from your database.

$9.99
$9.99
Google core vital support

ⅈ

Fix your Google core vital errors

$19.99 (CLS and TBT only)
$19.99
$19.99
Migration support

ⅈ

Depending on the size of the website the price can be vary.

Get free Quote
Get free Quote
Get free Quote
Extra
Before & after reports
GTmetrix
PageSpeed Insights & GTmetrix
PageSpeed Insights & GTmetrix
Money back guarantee

ⅈ

Check the refund policy:

here

14 days
14 days
14 days
Support Methods
Support Tickets, Live Chat, Email
Support Tickets, Live Chat, Email
Support Tickets, Live Chat, Email
Place Order
Place Order
Place Order
How it works
WordPress speed optimization
Place Order
Place a order at WordPress speed optimization package or contact us if you have any questions regrading the features.
Start Optimization
We will start the optimizations of your website right away. You will get updates through our support system.
Results
We will optimize your WordPress website to an optimal level step by step with your collaboration.
Reviews
What people are saying
Unbelievable work!! I can only say great things about their work. Everything was fantastic. Availability, creativity, ability to work on instruction and their design skills were excellent.

Eoin Everard

- Physiotherapist | Ireland
Definitely worth hiring WpAuthors. Completed job successfully and quickly. Exceeded all expectations and was super friendly. I hope to work with them again for the future projects 🙂

Danilo Leiva

- PM, Better Way Health | AUS
WP Authors provide a prompt skilled service! They show work timeline and are honest and fair with pricing. Highly recommended!

Ronnie Pops

- Founder, Empowring | AUS
WP Authors is my GO-TO-SOURCE for solutions to all of my WordPress development, corrections and explanations. Response time and solutions are immediate and clearly explained.

It's a relief to have a trusted connection to resolve everything website and computer related.

David Freeman

- Career Coach, Dream Jobs | USA